If you book a celebration at any of these fantastic pubs below and need one of Heidelberg's tasty cakes to top off the party, we'll be pleased to offer FREE delivery of your cake to these venues. We would appreciate you pre-ordering your cake one week in advance of your function and be sure to let us know which function room at the hotel your celebration will be in, plus the DATE and TIME you require your cake delivered by. It would be great if you could also let us know which staff member at the Hotel you made your reservation with. To place your cake order, please contact Heidelberg Cakes either by telephone (08) 8362 5111 or place your cake order direct online at this website. Any delivery charge calculated by our website will be deducted from the price shown in the order before we process your payment.
That's one less thing you'll need to worry about collecting on the day!
We thank all of these pubs for their support
The Ed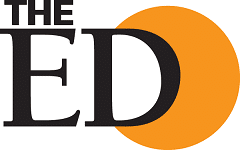 1-7 High Street, Mitcham 5062
 (08) 8373 2700
The Ed is located 10 minutes from the CBD, with plenty of free on-site car parking. We have 4 rooms that you can choose from, ensuring a space to suit all ages, styles and type of events.  The Ed will provide the blank canvas for you to create the ambiance you are seeking. We will assist you in menu planning, with a wide choice of selections attractively priced to complement any style of special event.  With innovated menus at affordable prices, we are committed to making sure that all who attend a function with us will have a great time and that you and your guests can talk about us for a long time after. So hand the stress of organization over to us, relax and enjoy your party.
General Havelock Hotel
The Hackney
Robin Hood Hotel
The Maid
Maylands Hotel