Heidelberg Cakes has been providing beautifully designed celebration cakes, to customers across South Australia, since 1991. A family owned and operated business, our whole team of professionally trained cake artists offer combined decades of knowledge in all styles of cake making. Our mission is to provide the best service and quality product possible. We want to create memories that last forever, with a cake that tastes as good as it looks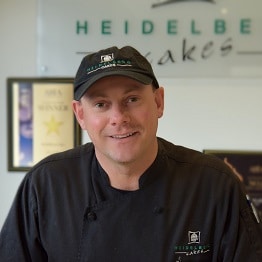 James has worked in the baking industry for over 30 years. His passion for producing cakes which taste as good as they look has been continually recognised by the Australian Bridal Industry Awards, Royal Adelaide Show and our many loyal customers.
As a Coeliac, James is committed to providing our customers with gluten free cakes. He also enjoys spending time with his family, skiing, travelling and gardening.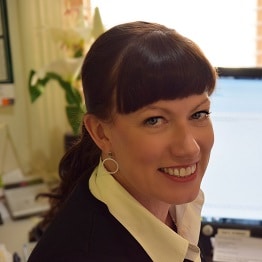 Carolyn works in the office responding to emails, advertising, social media and accounts. She is our primary contact for many industry events such as bridal fairs and the Australian Bridal Industry Awards; and our donations to charities including the Starlight Foundation. 
Happily married to James for over 27 years, she enjoys spending time with her family, cooking travelling and gardening.
Cake Artist/Customer Service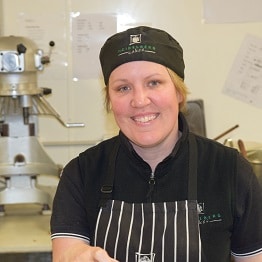 Nicole has worked as a cake designer and decorator at Heidelberg Cakes since 2007. She is also a qualified chef and pastry chef. Nicole specialises in icing figurines, Dolly Vardens, fresh floral arrangements and general shenanigans. 
In her spare time she enjoys travelling, bike riding and spending time with her Collie dog Tully.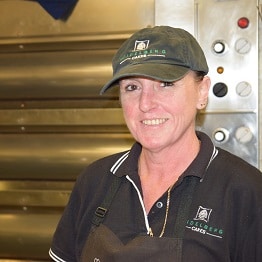 Kate has worked as the baker at Heidelberg Cakes since 2003. She is a qualified chef and has worked closely to perfect her baking skills under James instructions. 
She is responsible for the delicious cake smells wafting into our store. When not baking up a storm, Kate enjoys reading and spending time with her husband and daughter.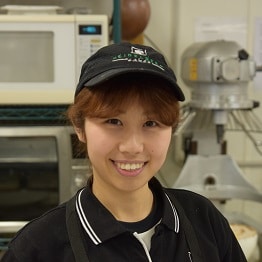 Stella has worked at Heidelberg Cakes since 2013, and achieved a Certificate 3 in Patisserie from China. She is a highly talented cake and icing sculptor and wedding cake artist. 
Her specialities include 3D cakes, ruffles and piping work. She lists her greatest achievement as becoming a mum to her beautiful sons, Samuel and Jackson.