Heidelberg Cakes recommends these great local businesses
Pubs
Reception Venues
Florists
Wedding Photographers
Custom Cake Toppers
Pubs
Our Local Adelaide Pubs
We thank all of these pubs for their support.
The Ed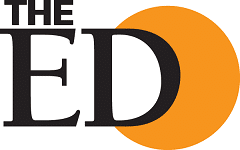 1-7 High Street, Mitcham 5062
 (08) 8373 2700
General Havelock Hotel

162 Hutt Street, Adelaide 5000
(08) 8223 3680
Robin Hood Hotel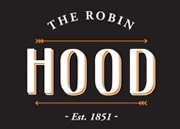 315 Portrush Road, Norwood 5067
 (08) 8333 0088
The Maid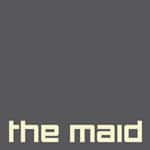 1 Magill Rd, Stepney 5069
 (08) 8362 6053
Maylands Hotel
 67 Phillis Street, Maylands 5069
 (08) 8362 1810
Reception Venues
Local Adelaide Wedding Reception Venues
 Lower Hermitage Road, Houghton 5131
 (08) 8380 5657
Glen Ewin Estate is a unique property set amongst the beautiful Adelaide Hills. Hidden away in a delightful and picturesque valley, rolling hills and mature trees frame the property's tranquil lake and magnificent stone buildings – the perfect setting for any special occasion. Functions are hosted in either the 100 year old, baltic pine-insulated Pulpshed or the new heritage-style Gatehouse buildings. The Pulpshed and The Gatehouse can accommodate small intimate cocktail style parties to wonderful large sit down receptions. The lake, lawns and fine old trees make Glen Ewin the perfect venue for your event. An air of Provence "Down Under" pervades this Heritage listed property, only 25 minutes from the Adelaide CBD, offering a unique setting to which you can add your own personal touch. We have been delighted to host a range of functions over the years including many beautiful weddings, birthdays, corporate functions, product launches, christenings and more. We are able to make any private or corporate day a wonderful experience in an environment incomparable to the normal hotel or function centre.
The Grange Golf Club

 White Sands Drive, Grange 5022
 (08) 8355 7100
The Grange Golf Club's philosophy is to ensure you have the time of your life. Spectacular golf course views, superb cuisine and pure elegance are some of the inviting features the venue can offer any bride and groom. The Grange Golf Club can offer a variety of versatile rooms that cater for up to 250 guests with a menu designed to suit all requirements. Their chef will also be pleased to develop a unique menu for your special day. Various reception packages can be viewed on their website, with their Platinum Wedding Package including a generous gift voucher towards your Heidelberg Cakes wedding cake.
Silvestri's of Clarendon

 73 Grants Gully Road, Clarendon 5157
 (08) 8383 6059
We are often asked what makes our events so different. – the answer is simple, we're different! Silvestri's uses imagination & innovation to create a unique, special wedding for you. Whether you want an off the wall, over the top wedding, an intimate wedding dinner, or a themed party for hundreds, we will bring it to life with more than just great food. Set in the beautiful valley township of Clarendon, Silvestri's of Clarendon is a skilful blend of contemporary design and heritage features. Our facilities are truly luxurious. They are ideal for discerning couples and groups looking for a high quality venue for a special dining experience. Our 140-year-old venue contrasts exquisitely with its contemporary architectural interior. The venue offers two individual function rooms, a separate cocktail bar, large sandstone terrace, wine cellar and an elaborate European-Style Topiary Garden. The property's entrance is framed with stately wrought iron gates lending the restaurant building and its manicured gardens the presence of an exclusive private estate. Our cuisine is Modern European, prepared and presented with all the flair and sophistication that you would expect of one of Adelaide's leading venues. Our chefs source the very best seasonal, regional ingredients.
Florists
Local Adelaide Florists
Adelaide Flower House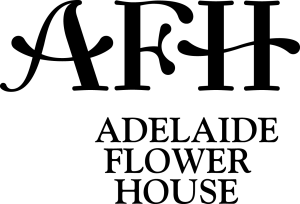 43 Unley Road, Parkside 5063
 (08) 8373 4800
Adelaide Flower House are a valued supporter of Heidelberg Cakes. They embrace the true spirit of individuality, elegance and simplicity. Designs as individual as you. Now more than ever, it is not so much a matter of conformity as of personal style, what works for you in your environment.
Flowers of Adelaide
 4/174 Henley Beach Road, Torrensville 5031
 (08) 8351 7355
Flowers of Adelaide believe flowers are one of the most important elements of your wedding day. They can ensure both your wedding ceremony and your reception are beautifully decorated. Flowers of Adelaide are a valued supporter of Heidelberg Cakes.
Wedding Photographers
Adelaide Wedding Photographers

 16/123 North East Road, Collinswood 5081
 (08) 8408 5900
For three outstanding decades, Gainsborough Studio have assisted customers across Adelaide with their formal and casual style Wedding Photography. The Gainsborough team have secured a reputation for working closely with bridal parties to use their personal environment to capture their special wedding day memories – they know how to bring photos to life! Heidelberg Cakes have been proud to work with Gainsborough Studio to assist brides & grooms to package quality products and services to help their wedding days run without a hitch!
Custom Cake Toppers
When it comes to customised clay cake toppers we recommend:
David's Clay Figurines:
Custom handmade clay figurines from photos to help add the special touch as cake topper, gift or keepsake. Also specialising in pet figurines!
Find us on Facebook