Heidelberg Cakes recommends these great establishments
Pubs
Our Local Adelaide Pubs
If you book a celebration at any of these fantastic pubs below and need one of Heidelberg's tasty cakes to top off the party, we'll be pleased to offer FREE delivery of your cake to these venues. We would appreciate you pre-ordering your cake one week in advance of your function and be sure to let us know which function room at the hotel your celebration will be in, plus the DATE and TIME you require your cake delivered by. It would be great if you could also let us know which staff member at the Hotel you made your reservation with. To place your cake order, please contact Heidelberg Cakes either by telephone (08) 8362 5111 or place your cake order direct online at this website. Any delivery charge calculated by our website will be deducted from the price shown in the order before we process your payment.
That's one less thing you'll need to worry about collecting on the day!
We thank all of these pubs for their support.
The Ed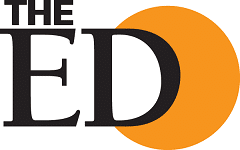 1-7 High Street, Mitcham 5062
 (08) 8373 2700
The Ed is located 10 minutes from the CBD, with plenty of free on-site car parking. We have 4 rooms that you can choose from, ensuring a space to suit all ages, styles and type of events.  The Ed will provide the blank canvas for you to create the ambiance you are seeking. We will assist you in menu planning, with a wide choice of selections attractively priced to complement any style of special event.  With innovated menus at affordable prices, we are committed to making sure that all who attend a function with us will have a great time and that you and your guests can talk about us for a long time after. So hand the stress of organization over to us, relax and enjoy your party.
General Havelock Hotel

162 Hutt Street, Adelaide 5000
(08) 8223 3680
Undoubtedly noted as one of Adelaide's famous pubs, you'll find the General Havelock nestled amongst the trees down Hutt Street, amongst the fashion, cafes and restaurants. The General Havelock is always popular with the after work crowd, but when a festival is on like the Tour Down Under or Adelaide Clipsal 500 V8 Touring Cars … the pub really comes alive. You'll find the balcony overflowing with people! Great food. Great Atmosphere. Consider the General Havelock for your next function.
The Hackney
 95 Hackney Road, Hackney 5069
 (08) 8362 9282
The Hackney has been brought back to life as a popular local hotel with traditional expectations: great food, great service, and a great atmosphere to match. A perfect venue for your next function, whether casual, formal, sit down, cocktail or corporate. The Hackney caters for birthdays, engagements, weddings, product launches, Hen's and Buck's nights, Meetings and Conferences. The Boardroom is perfect for a meeting or small dinner party. The Atrium or Chapel can hold up to 200 people combined. The Hackney's 4 unique Function Rooms are sure to impress!
Robin Hood Hotel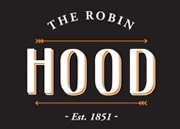 315 Portrush Road, Norwood 5067
 (08) 8333 0088
The Robin Hood Hotel was founded in 1851 and has since established itself as an iconic meeting place in the eastern suburbs of Adelaide, South Australia. The Hood underwent considerable alterations in 2005 and was awarded "Best Hotel Development / Redevelopment" Hotel Industry Awards SA  (Australian Hotels Association) for its development of a comfortable, attractive beer garden, fitted with exterior projection screens, heating and cooling, creating an outdoor dining experience – the first of its kind in the area. In 2006 further renovations were completed, modernising the interior of the hotel. New bars were erected, new furniture added, the Hotel offering patrons both traditional and contemporary options.
The Maid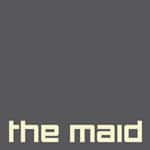 1 Magill Rd, Stepney 5069
 (08) 8362 6053
One of Adelaide's oldest and most historic hotels. The Maid has been a mainstay of the Adelaide hotel scene since it was first built in 1848, with the latest transformation aimed at reinvigorating what had become a tired old watering hole. The Maid brings with its renovation unprecedented style and prestige. A brand new Beer Garden sporting a massive Date Palm has been added on the Payneham Road side and is characterised by the warmth of its timber decking, water features and contemporary outdoor furniture. The indoor bars and lounges have to be seen to be believed!
Maylands Hotel
 67 Phillis Street, Maylands 5069
 (08) 8362 1810
The Maylands Hotel established since 1883 is a blend of opulence, fine dining and warm, comfortable bars and seating. It is the ideal place to share a drink, do business or simply enjoy good times. The Maylands features all day dining from 12 noon til late 7 days a week. It is owned by the Palazzo Property Group, owner of "Cafe Palazzo" in Norwood and has recently been uplifted from it's old tired interior with up market (a modern decor) materials and finishes to make it simply one of the most stunning hotel venues in the country. The hotel has 3 bars; The Ivory Lounge, Onyx Bar better known as the sports bar and Philtons Bar, as well as Philtons Restaurant, The Regal Room, up market Gaming Room and an Outdoor Smoking Area.
Reception Venues
Florists
Wedding Photographers